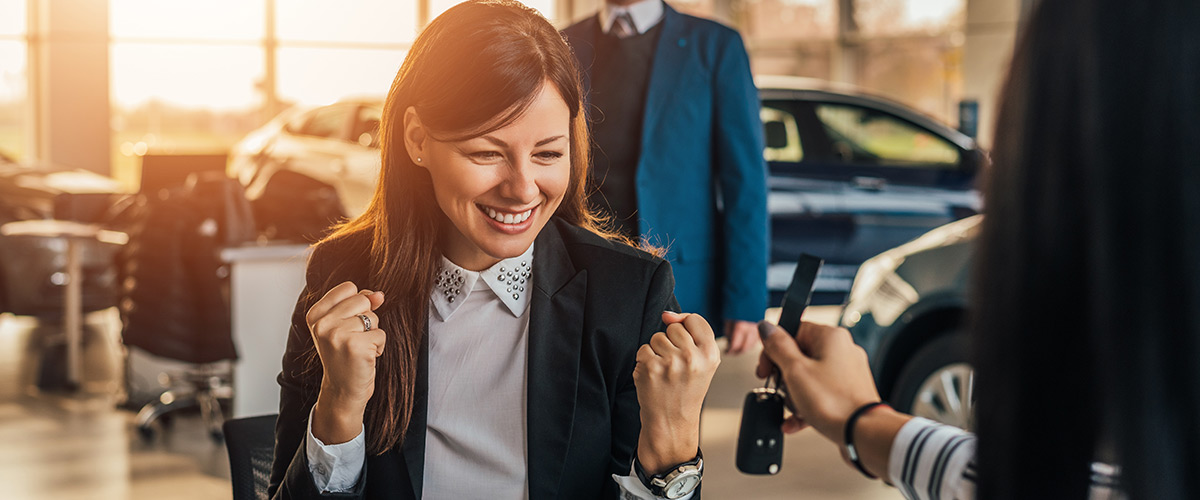 COVID-19 Frequently Asked Questions
About Our Sales Department
During these challenging times, our commitment at Modern Toyota is still you. We're here for all your Toyota sales needs at our Toyota dealership in Winston-Salem, NC, and are ready to make the car-buying process as safe, convenient and simple as possible for you. Our Toyota sales center is currently open and we're going to great lengths to sanitize the entire dealership and all our vehicles daily. We're also offering online car-buying options and Toyota home delivery, for those who'd rather stay in and shop from home. No matter the way you want to shop, we're here for you at our North Carolina Toyota dealer!
Is the Modern Toyota sales department open?
Yes, our sales department is open. We are taking this crisis seriously and have adjusted our procedures to ensure the safety of our customers and employees. Whether you'd like to shop for a new Toyota or used car, you can feel welcome and safe while at Modern Toyota.
Should you be open?
Yes, our local order deems auto sales as an essential business. However, we are taking multiple steps to ensure the safety of our customers and employees. Our commitment is to continue providing exceptional Toyota sales to drivers from across North Carolina.
What are the Modern Toyota sales department hours?
Our current sales hours are 9 a.m. to 7 p.m. Monday through Friday and 9 a.m. to 6 p.m. on Saturday.
Can I still test-drive a vehicle?
Yes. You can either test-drive the vehicle at your home or our dealership, but only the customer is permitted to be in the car. We're also cleaning each vehicle before and after every test-drive.
What are you doing to keep vehicles clean?
We are sanitizing vehicles before and after all test-drives. Our salespeople are wearing gloves and masks as well as utilizing removable steering wheel covers during transportation.
What about my trade-in?
We have a process to provide trade-in values in advance of your decision without physically seeing your vehicle. A representative can walk you through that process.
Can you deliver the car to me?
Yes, we can! In fact, Modern Toyota has been delivering cars to customers' homes for years. To ensure the safety of both our employees and customers, home deliveries are made as contactless as possible. Read more about our Toyota delivery service here.
Can I purchase a vehicle without ever coming into the dealership?
Yes, you can! We are equipped to do everything without you having to come into the dealership. A concierge can walk you through the process either online or by phone. No matter the new or used Toyota that catches your eye, you can safely and conveniently buy a car online on our website.
Can I sign papers virtually?
There are certain documents that you will have to sign with a pen. However, we can mail or deliver the needed documents to you.
Can I delay my first payment?
Yes! Your first payment can be up to 90 days after the purchase.
* On approved credit. Payments may be deferred for the first 90 days. Interest accrues from inception/contract date. Offers end 5/4/20. See dealer for details.
What are you doing to ensure the safety of your customers and employees?
We are reviewing every aspect of our process to reduce the risk to our customers and employees. In addition to cleaning frequent touch-points multiple times a day, we are practicing social distancing and are using split shifts to reduce the number of people in the dealership at one time.
Do you have masks and gloves available?
Yes, we have masks and gloves available for both employees and customers to wear. We are doing our best to keep these supplies in stock, but the nationwide shortage may affect our inventory in the future.
Have you had anyone test positive for COVID-19?
No, we have not had employees test positive for COVID-19.
Have any more questions for our Toyota sales team? Don't hesitate to contact Modern Toyota if you'd like to learn more about the steps we're taking to ensure your safety at our dealership. We'll continue to be here for North Carolina Toyota fans from Winston-Salem and beyond.