Welcome to the Service & Repair Center at Modern Toyota

The service experts at Modern Toyota of Winston Salem value your time. We will work hard to repair your vehicle correctly and in a timely manner. We're committed to exceptional customer service in all areas of our dealership. Select the link below to make an appointment now from the comfort of your home or office.

Click Here to Schedule Your Service Appointment Online

When you buy a Toyota, it's an investment. All of our Toyota vehicles are meant to stand the test of time - 80% of Toyota Corollas that were sold in the last 20 years and 90% of Camry cars sold over the last 10 years are still on the road today. The secret? Routine maintenance. Regular check-ups will help your Toyota stand the test of time and help it exceed 100- or even 200 thousand miles.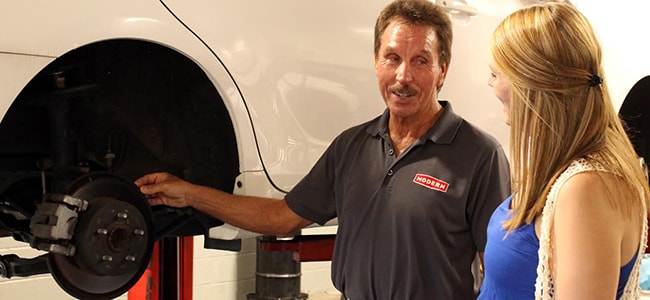 Our service team would like to provide you with a few tips on keeping your Toyota car, SUV, truck or minivan in great condition. Whether you need an oil change, brake service or larger repair - we can help. Vehicles are often exposed to unavoidable environmental factors such as friction, pollution, and temperature extremes. Let our Winston-Salem Service Team help you to learn about minimizing factors such as:

Friction:
Certain auto parts naturally contact others, causing friction. We can assist you to get more information about friction, potential problems, and schedule a valuable service like an oil change.

Pollutants:
Dirt, corrosion, and other materials can clog fuel and lubrication systems. They can also wear down the underbody of your vehicle.

Damage:
Environmental elements such as industrial fallout, air pollutants, and even sunshine can damage your Toyota.
With regular maintenance and visits to the service center at Modern Toyota, you can keep your vehicle running in top condition!